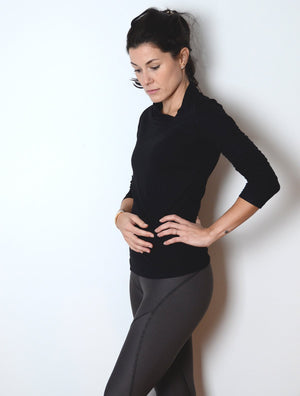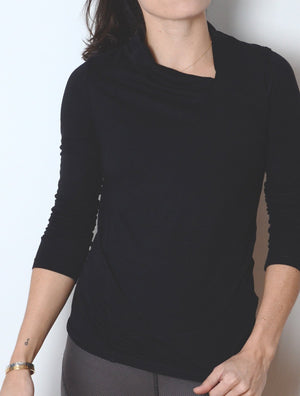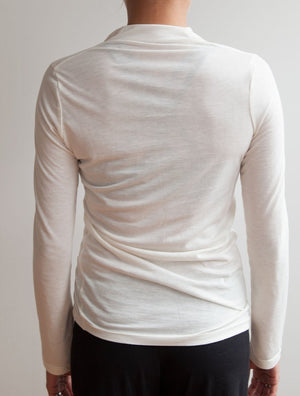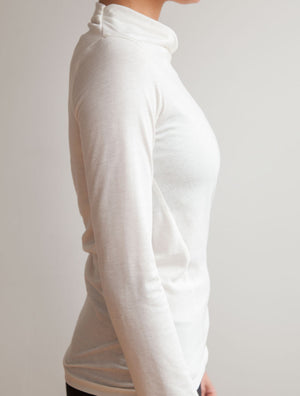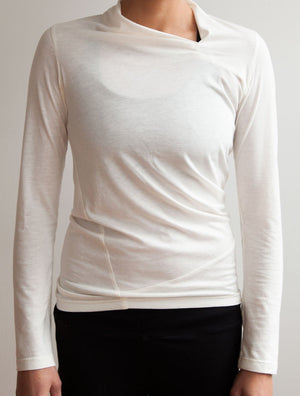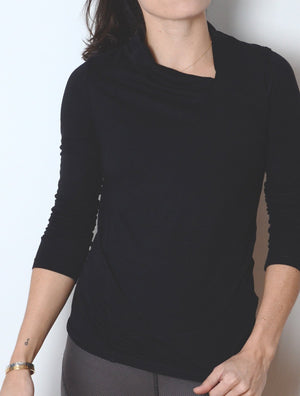 Long Sleeve Twist Top
This long sleeve shirt, made from organic cotton and bamboo viscose jersey, reinterprets the classic version with angled lines and delicate folds.
The low cut shirt has a draped, asymmetrical neckline that moves into a naturally twisting bodice. Made to flatter the figure, it's something you'll want to wear over a light base, under a warmer layer, or completely on its own.
Tends to run smaller than customary, especially in the upper arm sleeve.