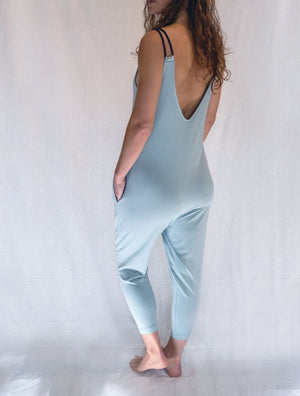 Sleeveless Loose Jumpsuit
Our sweet sleeveless loose jumpsuit maximizes your comfort and magnifies your sassiness.
The straps are made with twisted rope, in contrasting color for sienna, rose, and mint. All colors are made with organic cotton and Tencel ™ jersey, giving ample slink to the loose jumpsuit fit, v neck sleeveless jumpsuit top and slightly drop-pant fit.
Jumpsuit Restock October 2023--Two Styles and 5 Colors!