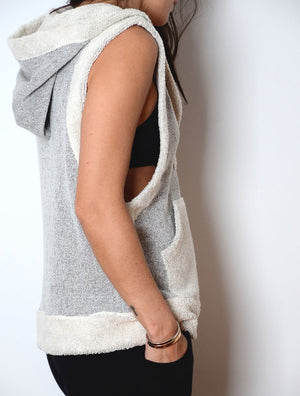 Organic Cotton Women's Sleeveless Hoodie
Made from organic cotton and recycled polyester terry, the women's sleeveless hoodie is both snuggle and sweat-worthy.
In this, you can't help but feel sporty chic. The dropped armholes and v neck leave room to show off a patterned tank or bright sports bra, making it the perfect women's sleeveless hoodie to throw on as a quick cover layer.